The beat of a butterfly's wings, a drop of water. A nudge to a domino, a whisper in someone's ear. Life-altering events start with the tiniest of changes. Nuclear explosions from the vibrations of one atom. World Wars on the whim of one man.
In a worldwide net so tightly interwoven, even a slight tug could change the fabric of our reality. In a world of infinite opportunities and infinite content, you never know where the next era-defining idea could begin. Every idea could be the spark that grows into the inferno that will consume the world.
It starts with us
TEDxYouth@DAIS 2020 invited participants and attendees alike to understand the infinite potential that lies within each and every one of us. The intention behind the selected theme was to bring back an empowering sense of optimism during a period of isolation that was hard and often demotivating.
The event focused on featuring 7 speakers from diverse fields from journalism to rocketry revolving around our central theme and discussing how ideas worth sharing can often be unassuming and come from unexpected places. To give our audience the chance to interact with speakers in a way like never before, DAIS's first online TEDx featured individual breakout rooms where speakers could answer audience questions about their ideas and what inspires them.
Student Heads
Insha Lakhani and Eesha Bodapati
---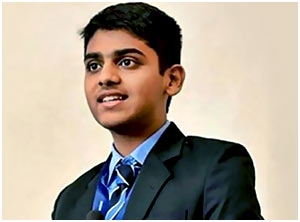 Arjun Pawar is currently studying in the 12th grade IB Programme at the Dhirubhai Ambani International School. He is our student speaker who will be analysing the relationship between STEM and Linguistics. Arjun is fluent in three languages and started a unique journey learning the Urdu script Nastaleeq a few years ago. His deep interest for languages led him to study the effect language can have on various other fields, especially STEM subjects as a student of that in the IBDP. Arjun's experience learning Nastaleeq as a 21st century school student has provided him a unique perspective on the role of language on modern areas of research in Science and Mathematics.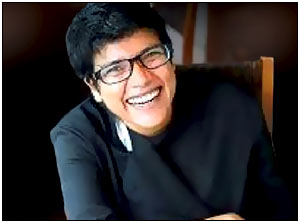 Ritu Dalmia is a celebrity chef and restaurateur. She co-founded famed Italian restaurant Diva in Delhi among many others. She is also a prominent LGBTQ+ rights activist who famously filed a petition along with five other people in the Supreme Court of India, challenging Section 377 of the Indian Penal Code. She has hosted her own TV show "Italian Khana" on NDTV Good Times which won numerous awards and published a book of the same name.
---
Alisha Sadikot is an independent museums and heritage education professional who aims to create public engagement with museums and heritage sites in Mumbai. Her 'Inheritage Project' seeks to provide audiences with opportunities to critically and meaningfully engage with Mumbai's urban histories, public spaces and streets, museums and heritage resources through a variety of projects, workshops, and walks. She has a background in history and art, with a Masters in the History of Art from SOAS, London and a Post-Graduate Diploma in Heritage and Museum Education and Interpretation from Newcastle University.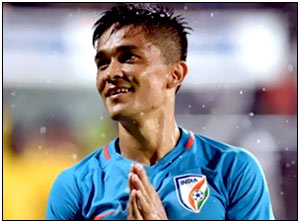 The Captain and striker of the Indian national team and Bengaluru FC, Mr. Sunil Chhetri is a highly decorated international footballer. He is the most-capped player and the all-time top goal scorer for the Indian team, and remains a rank above Messi as the second-highest ranked player in the list of active international scorers, with 72 goals, as of May 2020. In domestic leagues, he was recognised as the 'Hero of the League' in the 2017-18 edition and the 'AIFF Player of the Year' for 2017. The next season, Chhetri added yet another feather to his cap as he led his team to the Hero ISL 2018-19 trophy.
---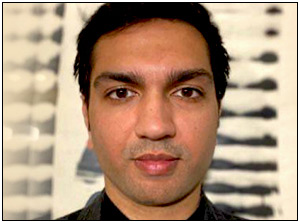 Dr. Swapneil Parekh is a practicing physician in Mumbai and co-founder of a healthcare start up. He specialises in lifestyle diseases, internal medicine and is a healthcare entrepreneur. He has, along with Director of Medical Research at Jaslok Hospital Dr Rajesh Parikh, and clinical psychologist Maherra Desai, authored a book, 'The Coronavirus: What You Need To Know About The Global Pandemic.' The book highlights the history of previous pandemics such as the Spanish flu, and illustrates what measures are 'paranoia' and which are rational. Dr. Parikh highlights the necessary measures required and analyses why other countries have succeeded in slowing down the virus.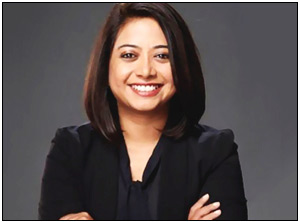 Faye D'Souza is a journalist, television news anchor, and proponent of human rights. Her rise to fame was catalysed by the 'Urban Debate' on Mirror Now, where she anchored on topics such as communal violence and free press. With not only a Master's Degree in Mass Communication and Bachelor's Degree in Journalism, English Literature and psychology, she is currently on her way to becoming a certified financial planner. When she is not crunching numbers in financial planning class or working on her TV show, she likes to peruse her other passions like travel, food and economics.
---