Certificate of graduation awarded to Ishayu Das for graduating from YEA, India Class of 2016-17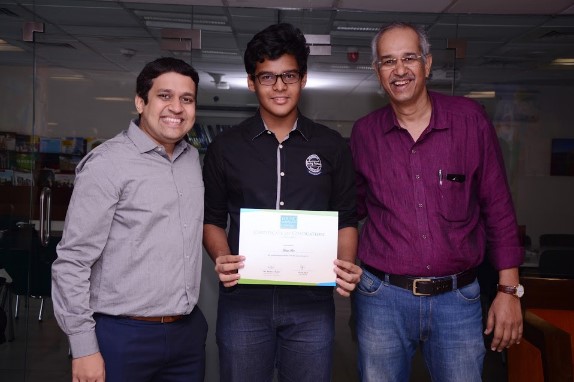 About a year ago, I applied for a course which would help me build a platform for any business or venture I would be taking forward. It would teach me not only how I would take my business into the larger market but also how I could tackle any financial obstacle in my way. This was the Young Entrepreneur's Academy (YEA!)). It's beneficial for those who believe their idea can revolutionize the world or even for those who seek for a unique manner of making steady throughout their lives. But apart from teaching us all that we require in the further stages of life, it also brought about behavioural changes within ourselves. It made us subtle, reasonable, radical and shaped our thinking in such a way that we could have hardly imagined.
Apart from all this, Young Entrepreneur's Academy also took us to field trips to different institutions in Mumbai which have entire or at least a part of entrepreneurial touch in its system and growth. For instance, we visited the Bank of Baroda for a speech from its Chairperson, or had an inspiring talk with Kunal Shah, CEO of Free Charge.
I was in the first batch of YEA! in India, which is part of the USA based global YEA platform. From the very beginning of the program, we were exposed to very senior leaders from the industry and to well-known personalities. In addition to the stalwarts I have mentioned above, I listened to full hour live talks given by Kiran Shaw, CEO of Biocon; Harsh Mariwala, Chairman of Marico; Raju Hirani, the well-known film Director; Ronnie Screwvala, famous Media businessman; Amit Chandra, Director at Bain Capital and Tata Sons; Zia Mody, partner of AZB Legal and many more. For getting first-hand experience about running a business, we shadowed entrepreneurs at AZA, Big Bazaar, and Café Social.
The program is designed so that students come up with business ideas and finalize these with help of teachers and mentors, and in the finale, present their business cases to a Shark Tank style panel with a hope to get funding. My business idea was on a device which could measure the purity of petrol we use in our everyday lives, and over few months I gave it a good shape, including actually building a prototype, discussing with vendors to make the product, doing up a financial business plan, and so on. At the grand finale, I presented my business standing on a stage and facing the Shark Tank panel led by no other than Mr. Harsh Mariwala. I got invaluable business inputs from the 'investors', which I feel is a privilege for a 9th standard student.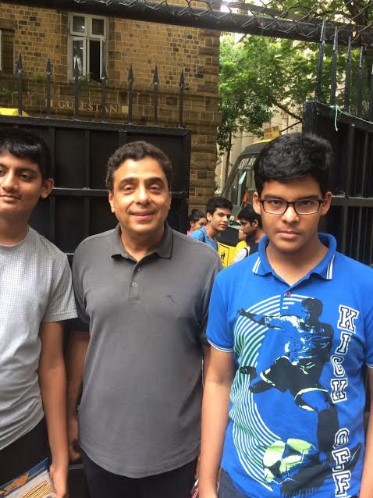 I feel the YEA! Program is a great stepping stone in the world of business, very useful going by the network of friends and seniors (mentors, teachers) I have built, and the business ideas I have heard that my fellow students had worked upon. My personality have developed much after going through the program, as I have already outlined at the beginning.