Vedant claims his Gold!
Vedant Khandeparkar (Class 9B) claimed his Gold medal at the recently held 41st Junior Nationals Swimming Competition held in Bhopal by the Swimming Federation of India (SFI). He won it in the 200 mt butterfly stroke. He also bagged two Silvers and a Bronze in the same competition.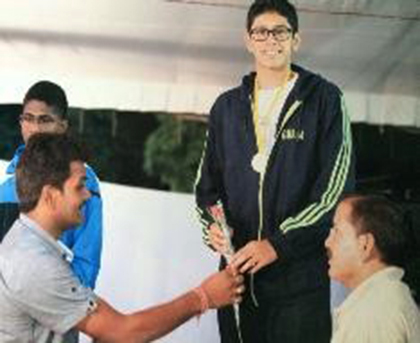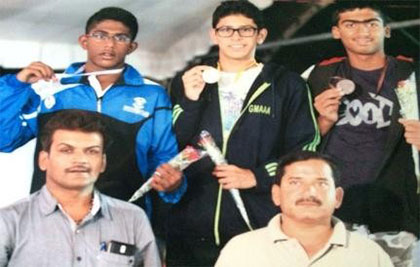 Gold in 200 mt butterfly stroke
Silver in 200 mt individual medley (IM)
Bronze in 200 mt back stroke
Silver in 4x200 free style relay
4th position in 400 IM & 100 butterfly

Everyone at DAIS is proud of Vedant's sporting achievements! Both Vedant and his family thank DAIS for all the support extended to him.