IAYP
The Great Outdoors
Grade 9 IAYP Trip from 18th to 20th October, 2012


A group of eighty-nine students from Grade 9 went on a camp to Matheran   from 18th October to 20th October, 2012. The camp had been organized to complete the Adventurous Journey section of the bronze level of the International Award for Young People Programme.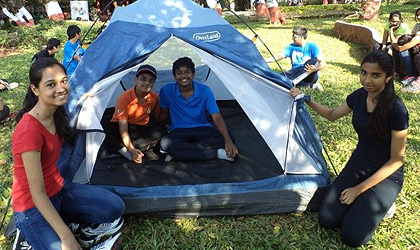 The objectives of this section of the programme include team-building, enhancing leadership skills, obtaining a sense of achievement and satisfaction by overcoming obstacles, developing self reliance, gaining the appropriate knowledge and skills to journey safely through unfamiliar terrain and improving their investigation, review and presentation skills.
The objectives were achieved through a variety of well thought of activities.  The students were imparted training in handling mountaineering equipments, tent pitching, tying different types of

rope knots and rifle shooting. They got a glimpse of commando activities through Valley Crossing, Commando Bridge and Commando Net.  Two interesting team building games called Acid River and Mine bomb were included in their schedule, both of which were thoroughly enjoyed by the students. In addition, there was a night trek and an arduous two hour long trek during the day.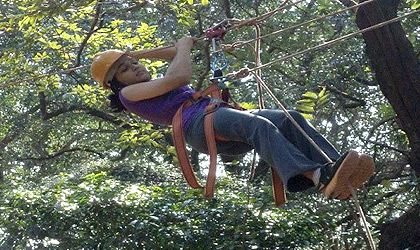 At the end of the camp, all the students formally wrote down their reflections in which they admitted that the camp helped them discover their strengths and weaknesses. While someone realized that fear of the dark is his impediment, to some the ability to adjust to the surroundings and to the quirks of other people was the biggest challenge.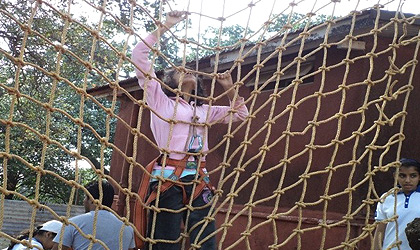 Finally, when the camp fire was lit and the students sang and danced under the star studded sky, it was definitely a moment of contentment as each one of them knew that they had taken one small step towards being better leaders of tomorrow.