Chess Champ Siddhanth Lohia
We are delighted to inform you that Siddhanth Lohia has won the first place trophy in the Under-8 category of the Maharashtra Open International FIDE Chess Tournament being held in Mumbai between 2nd March 2013 to 6th March 2013.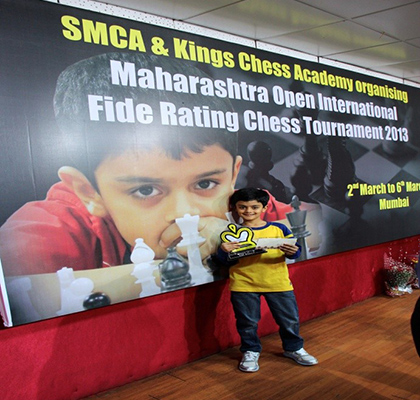 The tournament fielded 250 participants from all over the state. We are delighted with Siddhanth's performance, given that at this young age, he showed very good maturity whilst facing up to players who were many times his age. The oldest opponent that Siddhanth faced was a 50 year old gentleman, and there were a few opponents who were in their 30s as well. Another positive take-away from this tournament was that Siddhanth showed very good discipline and tenacity given that most of his games exceeded 2 hours, with his last game crossing the three hour mark!