ISSO National Victory
Siddhanth Lohia won a Silver medal at the ISSO National Under-17 Chess tournament held in Jaipur. Siddhanth was tied first place at the end of the tournament, and was tied even after the tiebreaks. However, in the third tiebreak Siddhanth finished in Second place. He was also the youngest player participating in this age category.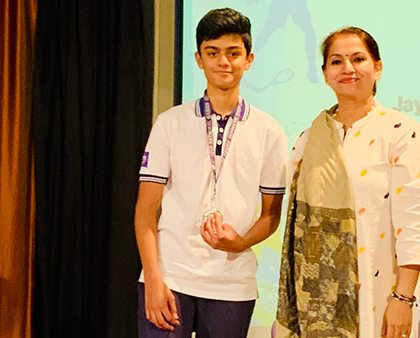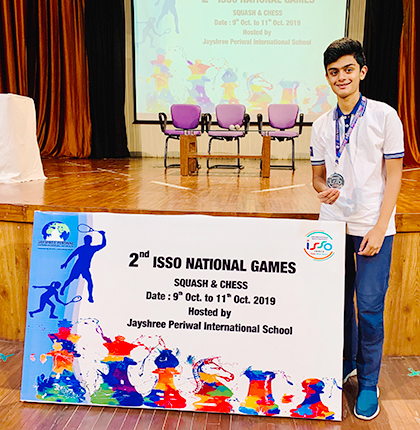 ---
A Budding Grand Master
Siddhanth Lohia of Class 8C scored a double title win, winning the First place in the U-2000 rating category, as well as in the U-16 age category at the 2nd Zurich Easter Open Chess tournament 2019. He won a total prize money of CHF 350.
The tournament was a very strong European tournament that fielded 56 players of all ages, from 12 countries. Of the 18 titled players, 9 players were Grand Masters.
This was also the first time that Siddhanth drew against an International Master (IM). With this performance, Siddhanth has increased his FIDE rating by 98 points.