Ishita Parikh aces in Indian Tennis circuit
The DAIS family joins the Parikhs in celebrating the triumphs of Ishita Parikh (Class 8B) who seems to be simply unstoppable in winning Tennis matches all over the country! Intensive practice and training sessions in Pune between April and May 2013 with her current coach Mr. Nandan Bal were followed by her playing a series of tournaments back to back until third week of May.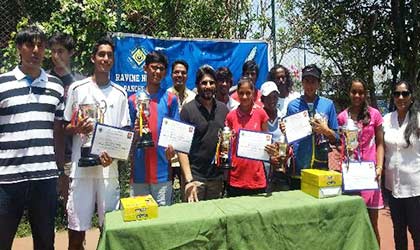 In these tournaments she has progressed consistently:

Asian Under14 Runners up Doubles in Pune
Ahmedabad National Series Under 14 Pre Quarters 
Ahmedabad National Series Under 16 Second round
Hyderabad Super Series Under 16  Pre Quarters
Panchgani Super Series Under 14 Winner
Panchgani Super Series Under 14 Doubles Semi Finals
Mumbai Nationals Under 16  Qualified and Main Draw Second Round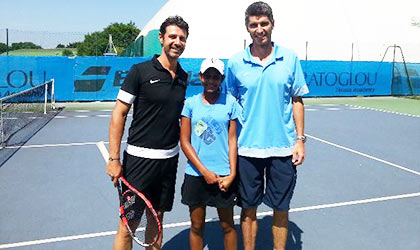 Ishita's winning a super series title is like Grade 3 tournament in India. Apart from Ishita's high caliber and determination to improve her performance, she is at the right age to be exposed to international tennis training methods in Europe. After lot of research and contemplation, her family decided to train her in the world renowned Mouratoglou Tennis Academy (http://www.mouratoglou.com/best-tennis-academy-europe.html), which is an hour's journey from Paris.


This is one of the most expensive academies in Europe and on par with the Nick Bolleteri Tennis Academy in Florida. The Academy is respected worldwide as one of the best performing tennis structure and has proved its efficiency through the successful experience of players like Serena Williams and such others. Ishita has been training with this academy until mid-July.

Needless to say, the tennis in Mouratoglou Tennis Academy is of high intensity at every training session. Ishita is matching up and playing with players from Russia, Bulgaria, China, Romania and other countries who have already been training for the last 4 years in the academy on a full time basis. The feedback from the coaches so far has been encouraging. If the opportunity arises, Ishita will play tournaments near the academy.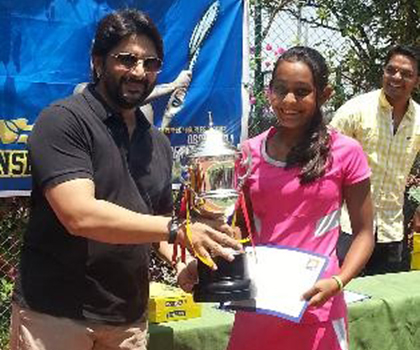 The challenge will be integrating these intensive training modules while in Mumbai. Ishita's parents are also learning a lot while attending these training sessions; coaches are extremely nice and Ishita is already comfortable with them.

At present, the Parikh family is awaiting written feedback from the academy with an ideal development plan proposed for Ishita. Making her play on the European tennis Circuit will expose her to different conditions and players.

The Parikh family is extremely thankful to DAIS for giving Ishita this opportunity to train and play a series of tournaments which has given her reasonably good exposure in the Indian tennis circuit.