Angad Arneja's Shooting Achievements
At the 34th Maharashtra State Shooting Competition, Angad Arneja of IB Year 11, won a Silver in the U-21 category in the Standard Pistol event. Angad finished just 6 points behind the 2016 Junior World Champion.
The medal was awarded to him by Commonwealth Games Gold medalist Ashok Pandit.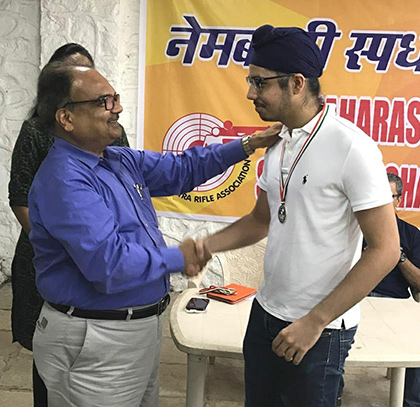 ---
Angad Arneja won a Gold medal for the 3rd year running in Shooting, at the Mumbai Suburban DSO Championship. He currently holds the district record of 372/400. He will now be representing the district at the Zonal championship.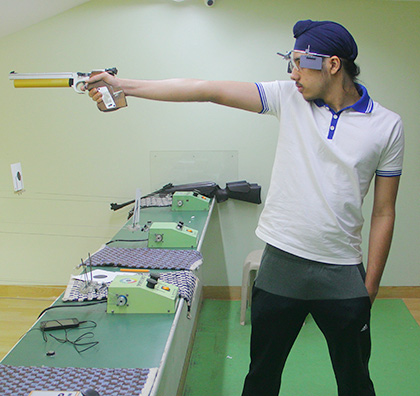 ---
Angad Arneja (National 9th seed in Sports Pistol) of Class 11 A has won a gold medal at the 4th Mayor Cup Shooting Championship in the Seniors Category in 10m Air Pistol beating out Western Railway to clinch the Championship. He was felicitated by the Hon'ble Mayor of Mumbai Snehal Ambekar for the same.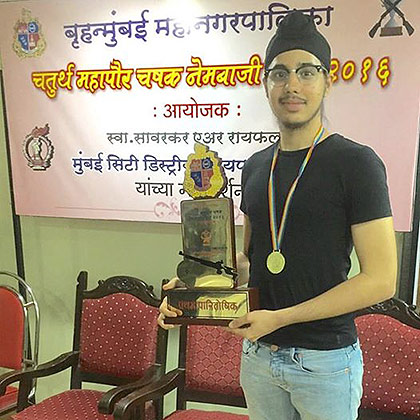 ---
At the Maharashtra State Firearm Championship, our shooting star Angad Arneja of Class 9 won the following medals

25m Standard Pistol- Gold in Seniors and Gold in U-21

25m Sports Pistol- Gold in U-21

50m Free Pistol-Silver U-21


Sporting Achievements June-July 2014 (10M Air Pistol)

3rd place at the Captain Ezekiel Memorial State Championship
Score: 360/400
Category: Under 17 (YOUTH)

Runners up at Mayors Cup (Individual)
Score: 540/600
Category: Men's

Runners up at Mayors Cup (Team)
Won 6 matches in a knock out pattern. Lost in the Finals
Category: Men's

1st Place at the Maharashtra Air Weapon Competition
Category: Under 21 (JUNIOR)
Score: 558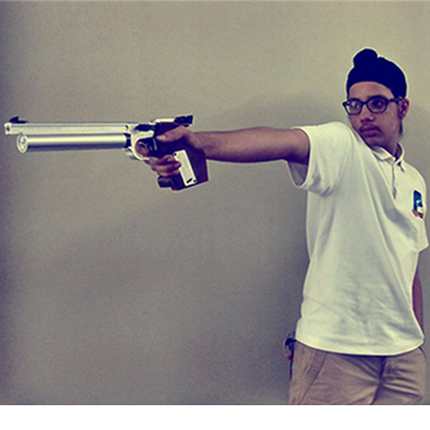 ANGAD ARNEJA WON THE JINDAL OLYMPIC SCHOLARSHIP FOR THE 2020 TOKYO OLYMPICS, BY JSW STEEL.
Angad IS THE SECOND PERSON FROM OUR SCHOOL TO EARN THIS SCHOLARSHIP.