Ananya Vohra continues her quest for excellence in basketball
"Playing a sport energizes me. I hope not to give up playing ever..." that's Ananya's (standard 10 A) promise to herself. In May 2014, Ananya was selected to play for the Under-18 team for Mumbai North in the Maharashtra State Tournament held at Aurangabad.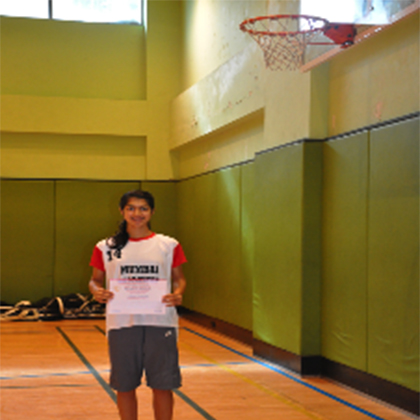 Despite being the youngest player of the team, she got a mention in the Pune edition of DNA as one of the key scorers.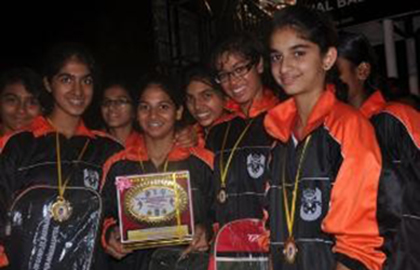 Soon after in June, she also made it to the Under-16 team and played another State tournament held at Nasik where the team bagged Silver. The team secured the Fourth Position in the U-18 Championship. Ananya played extremely well in both the tournaments and is recognized as a Valuable Player of the Team.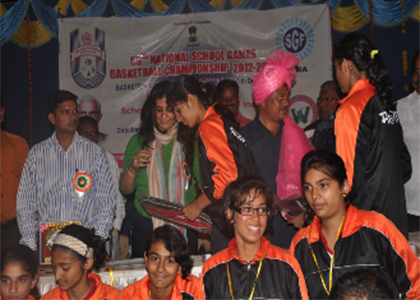 Ananya primarily plays the "small forward" – a position for a prolific scorer and strong defender. This position requires versatility and the player needs to be strong enough to play close to the basket and quick enough to play on the perimeter.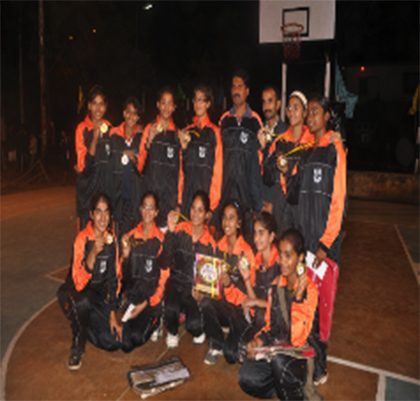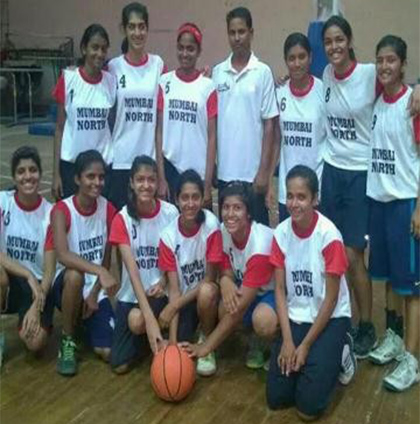 With several achievements at the National and State level, basketball has given Ananya valuable lessons in team-work and acceptance of success with humility and failure with dignity. Her passion for the game has led her to dedicate hours of practice to the game; however, Ananya has been able to strike a good balance between her Basketball practice and academic learning. There is, in her, a hunger to strive for more and this fuels her quest for excellence in all that she does. Ananya acknowledges the contribution of others in her quest – "there is so much I learn from my teammates, coaches and opponents in every tournament."She also recognizes the support that she received from DAIS – "It also gives me a deep sense of appreciation for my DAIS teachers who put in additional effort to help me keep up with the academic lessons that I miss when I go for training camps and tournaments. Without my school's support and encouragement, I would not have been able to strike this balance."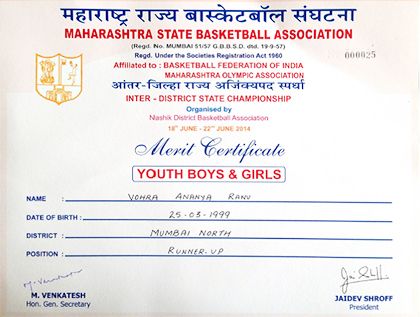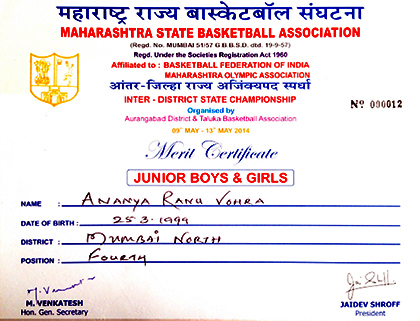 Some of Ananya's achievements in the recent past:
| Tournament | Award | Level | Age |
| --- | --- | --- | --- |
| SGFI 58th National Basketball Championship | Gold | National | U-14 |
| Maharashtra State Basketball Association | Gold | State | U-16 |
| Maharashtra State Basketball Association | Silver | State | U-16 |
| Maharashtra State Basketball Association | 4th | State | U-18 |
| Maharashtra State Basketball Association | Silver | State | U-14 |
| The Anglo-Indian ICSE Schools Maharashtra | Bronze | State | U-19 |
| Mumbai Schools Sports Association (MSSA) | Bronze | District | U-14 |
| District Sports Office (D.S.O) Tournament | Silver | District | U-14 |
| Basketball Federation of India Tournament | 4th | District | U-16 |
| District Sports Office (D.S.O) Tournament | Gold | District | U-14 |
| Mumbai Schools Sports Association (MSSA) | Bronze | District | U-16 |
| American School of Bombay Tournament | Gold |  I-School | U-16 |
| The Acer's Club, Mumbai Tournament | Silver | I-School | U-16 |
| Christchurch Basketball Tournament | Gold | I-School | U-19 |