Awesome Amartya!
Amartya Vaidyanathan of Class 7 B was part of the Kenkre FC Football Team, which won the 1st Place at the MDFA Yuva Cup for boys under 14 years. The Tournament was conducted over a period of 4 months. The top 20 youth clubs of Mumbai participated.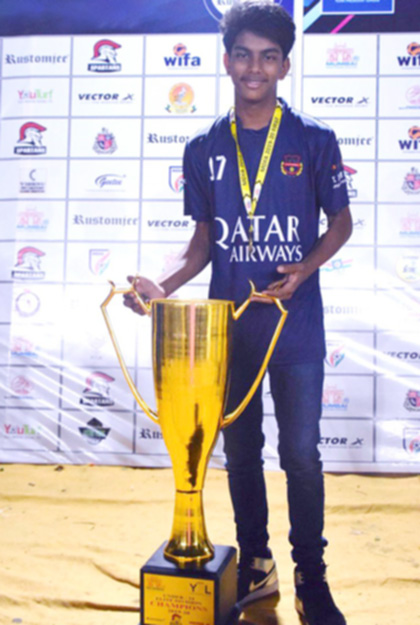 ---
A Fine Defender
Devdutt Patel of Class 6 B represented the Barcelona Mumbai Team and won the prestigious Barca India Football Cup. Devdutt was the defender of his football team, preventing opposing teams from scoring.
Earlier Devdutt had participated in the Barca Asia Pacific Cup, Dubai Super Cup and the Singa Cup.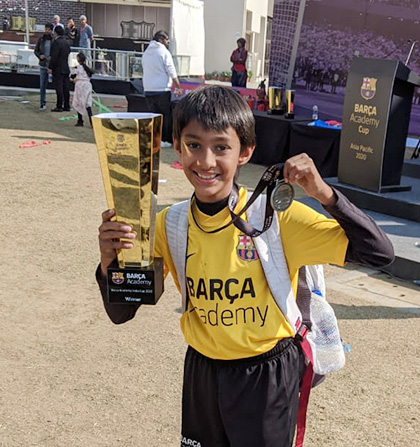 ---
A Kick Start for Nevan
Nevan Jasra of Class 5 A participated in the Barca Academy India Cup Football tournament, with his team, against teams from Mumbai, Delhi and Bangalore. His team won all the matches with a big goal difference. His team MUMBAI BLAU were the champions of the U 12 category INDIA CUP, and they scored 30 goals totally in 5 matches and topped the table. Nevan was the highest scorer in his age category.