School Fete – UMANG - DAIS FETE 2016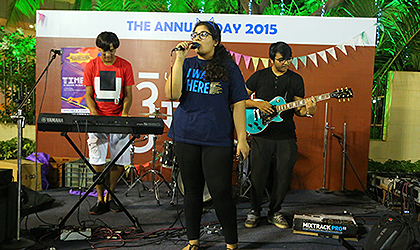 The DAIS fete is an annual affair where students from grade 8 to grade 12 organize a grand event involving NGOs as a part of their service activities. Students help set up stalls, sell merchandise, or play fun games. All a mammoth effort to raise funds for the services. Advitya, Aseema, Aarambh, Muktangan, Across the Road, DAISight, Akanksha, The Village Project, Bhaudaji Lad Museum, Welfare for Stray Dogs and Prakriti were NGOs that had stalls at the fete. 20 children from each of these NGOs were invited to participate and be a part of the fete.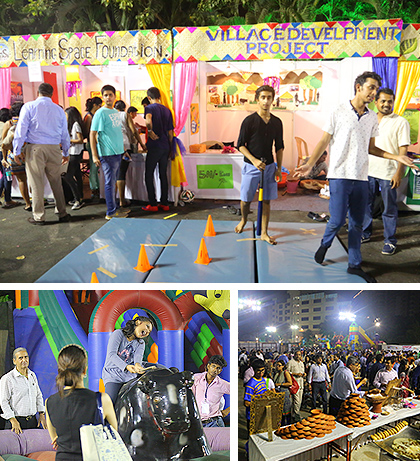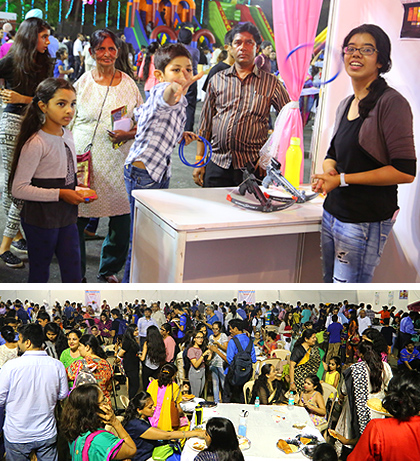 A Student Reflects.........
Organizing the fete is an immense degree of responsibility. The CAS fete requires stalls to be set up for the event within one week time. This is a challenging task as we have small groups of students working for each NGO.  This required unwavering dedication and focus and we successfully attained our goal. The key, in addition to constant effort, was delegation of work and coordination, not just with each other, but with the representatives from the NGO as well. These are useful skills, and despite the challenge, I'm glad of having had the opportunity to learn them. At the end of the day, all our efforts were directed toward benefitting our respective NGOs (in this case, the Dr. Bhau Daji Lad Museum) and that was the important thing to remember. After all the work was done, and we could participate in the fete while it was in full swing, seeing all our effort come to fruition along with that of our class-mates, the long hours seemed to pay off. There's nothing quite like the feeling of completing a voluminous project successfully. We need such experiences to learn - or rather remember - the value of hands-down hard-work and organisation.

- ANSHIKA BAJPAI