CLASS Trip 4A & 4B
Science is Fun
The students of Classes 4A and 4B visited the Nehru Science Center, Worli, on the 13th March, 2018, as an educational visit. The Nehru Science Center boasts of a variety of interactive hands-on exhibits, providing children with ideas to understand scientific concepts, to trigger all their senses. Our children enjoyed the Science Outdoor Park, as they went about playing and experimenting with a host of items that were not only enjoyable; but also compelled them to ask questions and discuss the theory behind it. They then watched the latest addition at the Center called 'Science on a Sphere', where they witnessed real images and pictures of the planets captured on a gigantic animated globe. They saw some live satellite images of the weather and air traffic too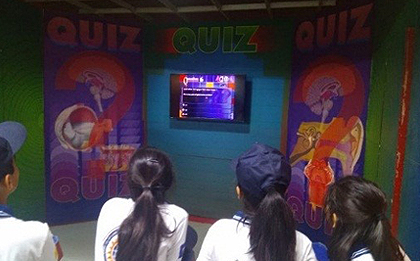 The 'Science for Children' section had realistic and workable aids, models, gadgets, images and pictures; which allowed the children to test, try and experience theories first-hand.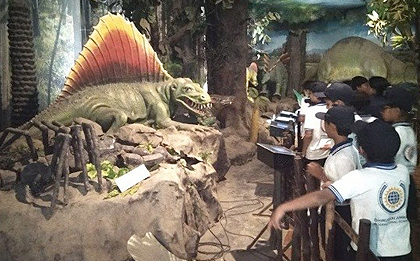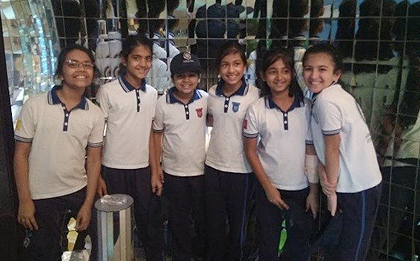 The children then proceeded to the galleries, which housed interesting and interactive curriculum relevant exhibits, to enhance student understanding. Three children breezed through three galleries, namely: Sound and Hearing, Prehistoric Animal Life and Mirror-The Reflecting Surface. All these galleries opened up a whole new world of exploration and fun.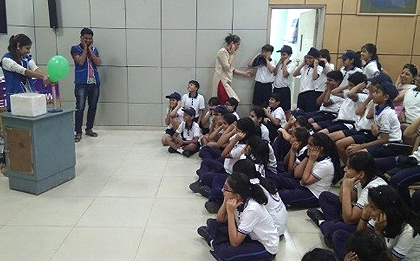 The last session was a fun-filled yet educative, interactive demonstration of liquid nitrogen and how it works under varying conditions. The children were super excited to watch the various experiments being performed before them and enjoyed guessing the results too.
The visit to the Nehru Science Center was not only enjoyable, but also inculcated the spirit of scientific enquiry in the minds of the young students.