JAGUAR HOUSE
"You're not obligated to win. You're obligated to keep trying. To the best you can do everyday." ? Jason Mraz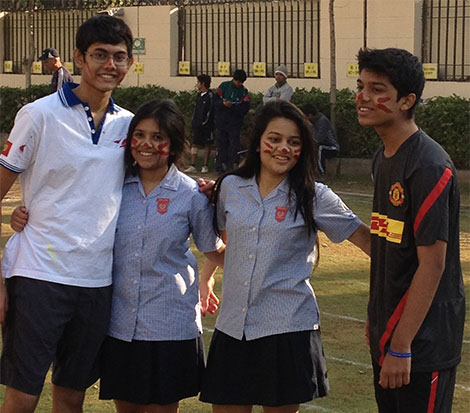 Yes, Jaguar House we might not have won every event in the last few months but we have kept trying. We have been the most hardworking, dedicated and passionate house. We are the house that lost football and came back with a landslide victory in debates. We are the house that had four participants for U19 basketball and still came second. We are the house that NEVER GIVES UP! This indomitable spirit, the tireless strife for perfection that each and every one of you Jaguars has, is the reason we know that "impossible is nothing". Jaguar house, we are tough. We have never and will never miss the chance to prove our mettle, and we know that we can do it this year. Jaguars, these losses mean nothing and will only make our successes sweeter.

For us as a council nothing has been more fulfilling than to be the first house to begin march-past practice and to have it every day without fail till sports day. Many of us on the council have been a part of this wonderful amalgamation of hugely talented people for the past nine years and it is amazing that we have been chosen to lead this house in its 10th year. We have seen this house go from strength to strength and it gives us great content to say that we have never known the Jaguar House to accept defeat.
Our dedication towards each other is what carries us towards our successes and takes us through the losses. Yet, despite this fierce loyalty to our house we are proud to say that we have never had less respect for the three other superb houses- the Lions, Panthers and Tigers.

Despite The Jaguar house has never ever been short of talent. We have the most athletic athletes, the nerdiest nerds and the most artistic artists. The Jaguar house is the house that can overcome any obstacle together. The Jaguar house is filled with zeal- the zeal to do better, the zeal to work harder and most importantly the zeal to rise higher. Our motto Superbia Animus Victoria (Pride Courage Victory) is what we stand for. We are PROUD of our house and of each other, we show COURAGE in the most difficult situations and we have, through our tireless efforts seen many a VICTORY.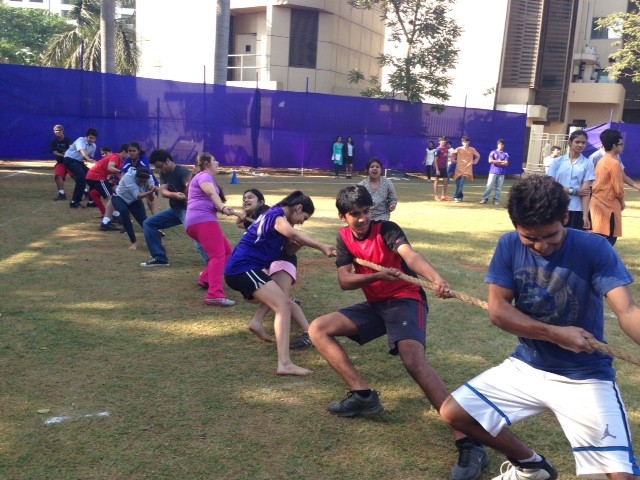 Jaguar house, throughout this year and even after, never stop running faster, jumping higher, getting smarter, drawing better and most importantly trying harder. And never for once forget that each and every one of you is "incREDible"

-Insha Lakhani, Dhruv Jhaveri, Beverly Lobo, Dhvani Doshi, Krrish Kothari, Tanvi Gala, Maithili Appalwar and Namit Mehta