El Pais del DAIS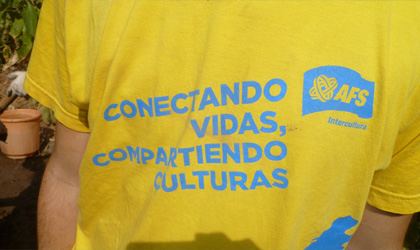 Estudiar Español – Disfrutarse o Lucharse?

First Month: Spanish was bliss. It was all un, dos, tres… Shakira! Present tense: Umm… not bad. The past or as we say "el Preterite" is where all our problemas began. Vamos a Espana! We spent an exciting week in Madrid on a cultural exchange and can sincerely say – fue fantastico! We returned without Spanish language un poco better, but amigos and recuerdos we made for a lifetime. It was a real fiesta! By the end of it, even Mr. Choonawalla was speaking Spanish – "Chicos! Vamos! Rapidos!" Year 12 started off with this major grammar test – which, to put it mildly – was muerte. Something had to be done, Ms. Nitika had never seen 3s before. The only seven in our batch was the number of people. Enter, Spanish Day! A day filled with canciones, peliculas, plays, tarea escrita y orales, en español! We also ate spanish food and learned how to salsa! Finally, progress was being made. We seem to be getting there, lentamente but steadily and esperamos por un siete – and a language that we can speak por un vida.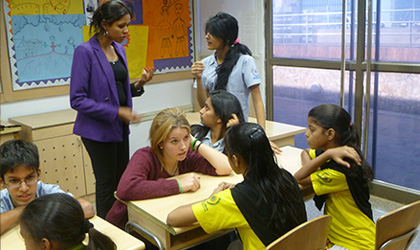 Akanksha kids teaching Hindi and learning Spanish from the students of SEK Cuidalcampo, Madrid.
– B5, Y12
Dos años de espanol... Pero recuerdos para toda la vida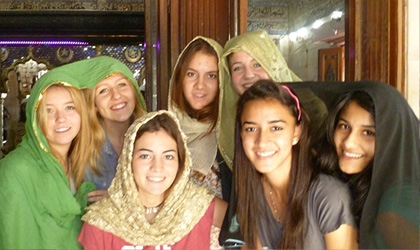 You're at a crucial point in your life: selecting subjects that may change your life, your future, your opportunities forever. It isn't easy, and you know you have to make the right choice. You want a subject you enjoy; one you may want to use for the rest of your life. You want something fun, but challenging. You want to love this subject, so that the subject can love you too.
We've been in a relationship with Spanish for two years now. It's been more fun than we'd imagined and more challenging than we'd expected. And in a nutshell, this is why we'd do it all over again

1. You can finally understand Pitbull lyrics.
2. You can add to the Unofficial Spanish Dictionary: comfortable, talentoso, primeramente. Estoy embarazada.
3. You know exactly what to order at San Churros! Una Churro Poco por favor.
4. You can actually use Facebook and tell your parents that you're "working" because the IB Spanish group is always active!
5. You get to understand the Spanish commentator at the football game.
6. It's the 2nd most widely spoken language in the world – el mundo es un panuelo.
7. You get to watch amazing movies like Motorcycle Diaries in class.. we work a lot, okay. It's for educational purposes only.
8. You get to travel to SPAIN and indulge yourself in all the ethnicity – the food, the clothes, the people.
9. You get to enjoy an entire traditional Spanish Day, where we learnt Salsa and feasted like Reyes.
10. You have amazing teachers like Ms Nitika, who will never give up on you, no matter how much work there is to be done. Ella es muy soportante <3
Spanish offers you a thrilling mix of work and fun: you learn by practice, understand by doing. Whether it's by listening to Spanish songs, or having role-plays of robbery scenes, or making videos of "Mi Casa", it's a subject you'll enjoy. And mostly, it's a subject you'll want to take with you wherever you go, for the rest of your life.
– B6, Y12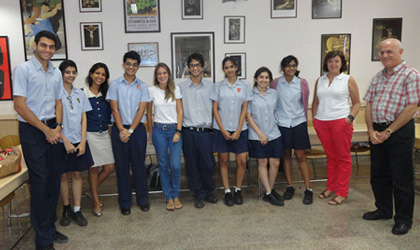 Señora Maria and Señora Nines (visa officer at the Spanish consulate) visited and interacted with DAIS Spanish students.


¡Nacho aur Nachos!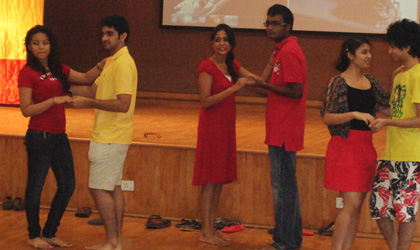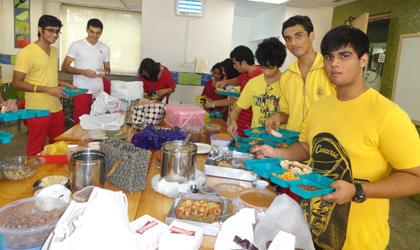 Masterchef in DAIS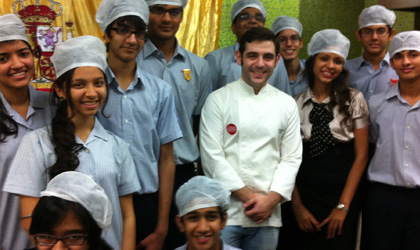 En febrero, tuvimos la suerte de ver Manuel Oliveira, un cocinero famoso del restaurante Arola, conocida mundialmente.
Interactuar con él fue un privilegio. Habló con nosotros sobre de la comida y la cultura españolas. También preparó una tortilla española por nosotros.
Junto con la comida deliciosa, tuvimos la oportunidad de intercambiar culturas. La experiencia fue muy interesante, y fue una actividad perfecta para ayudarnos a aprender el tema de la comida.
- Mihir Chauhan
If you take Spanish Ab, you have unknowingly signed up for a 4th HL – but as Miss Nitika's favourite quote goes, "cada moneda tiene dos caras". There's a huge sense of accomplishment at the end of the course when you can automatically spot the rubbish grammar of Google Translate.
– Siddhant Jayakumar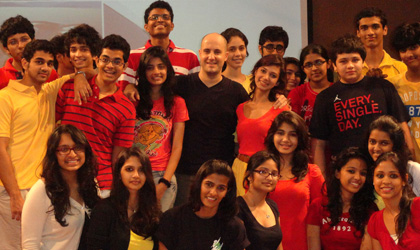 Salsa workshop with Ashwin Mushran and team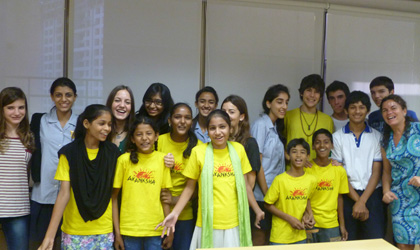 Students of SEK Cuidalcampo with Akanksha kids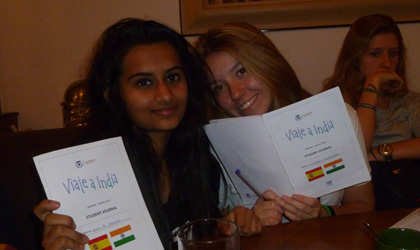 ¡Viaje a India!

Entrevista con Borja Villanueva
Tenemos una experiencia inolvidable cuando los estudiantes de español vinieron a Mumbai como parte del 'Indo-Spanish Exchange Programme'. Mi mejor amigo de los estudiantes de España es Borja porque Borja vivió conmigo en mi casa en Mumbai. Pues, Borja es muy activo, popular, amable y gracioso al mismo tiempo. Aquí es la entrevista con Borja
¿Has disfrutado de tu viaje en Mumbai?
Si, me ha encantado. Creo que es una experiencia fantástica.
¿Te gusta la comida de Mumbai?
Me gusta la comida que no es picante.Me encanto el paneer en la casa de Namit.
¿Si tuvieras la oportunidad donde te gustaría ir? ¿Por qué?
Si, me gustaría visitar la capital de India.
¿Bueno, antes del viaje en Mumbai, te gustó el viaje a Matheran?
Si, fue una experiencia muy bonita.
¿Has aprendido las palabras de Hindi?
Si, he aprendido algunos números y algunas otras palabras.
¿Has jugado a algunos deportes en la ciudad?
Si, juego al baloncesto y al futbol.
¿Has escuchado durante tu viaje música hindi y te ha gustado?
Si, la he escuchado y me ha gustado. Me ha encantado la música en el coche.
¿Como es Mumbai en comparación con Madrid?
Es un poco diferente, porque la zona pobre y la zona rica están juntas, también hay demasiados coches.
¿Como es la escuela en comparación con la escuela en Madrid?
Es menos dura porque no te exigen demasiado.
¿Si cambias una cosa en el viaje, que cambiarias?
Bueno, no sabría el que ya que me ha encantado el viaje.
Namit Mehta, con nuestro
corresponsal Juan Antonio Lopez
Newsletter made by Shantanu Jain

Spanish Comic