Ice Spice at Les Elfes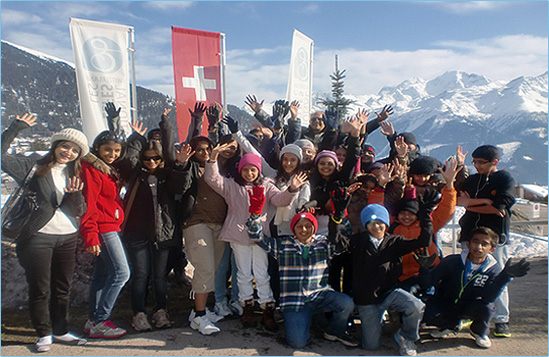 Verbier in Switzerland is synonymous with panache and fun filled atmosphere but most importantly for its long tradition of ski resorts. Jagged and stunning snow filled peaks and the adrenaline rush of skiing along their slopes awaited the 27 students and 3 teachers who participated at the Les Elves Skiing Camp in Verbier, Switzerland in March 2012. Though it was not their first visit to Les Elfes, it was an enthusiastic group that signed up for this school trip.
The eight day journey began with a flight to Geneva via Zurich and the bus drive from Geneva to Verbier seemed eternal. Those two hours seemed like twenty as we couldn't wait to reach Verbier.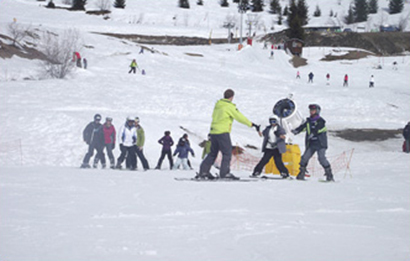 Our day would begin at 7 am with loud French / English music and skiing activities would end at 3.30pm. We barely had time for breakfast. However, we did not regret it as we were all very excited to get to the slope and start skiing. The Skiing Activity was for 6 ½ to 7 hours everyday and the intensity was as per the level of skiing skill and general fitness of the students. There were 5 to 8 students per instructor and Les elves employed two batches of fabulous instructors! One batch taught the children skiing / snowboarding while the other batch taught the children ice skating, swimming, night skiing, night trekking and team building games. After ski hours were for recreational activities like shopping and disco.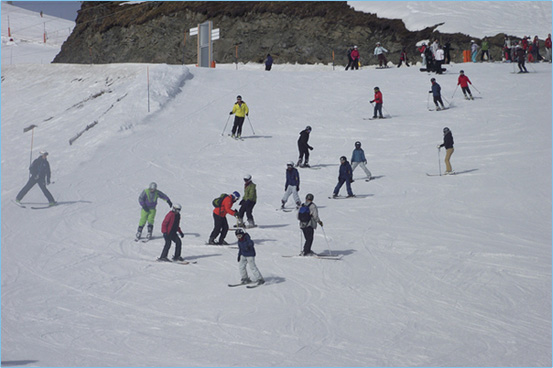 Picture perfect slopes and clear sky with bright sunshine awaited us each day. Every student from our school made it pass the carpet slope (most basic) to the blue (easy) slope and red (difficult) slopes. Many of us were speeding down the black (very difficult) slopes; few were even jumping and going off-piste and over moguls.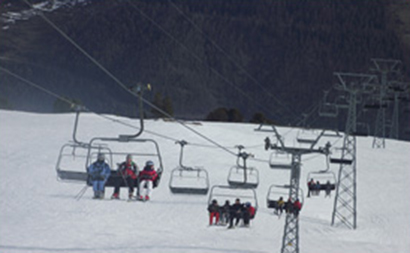 A prize distribution ceremony was held on the last day and from every country the fastest, most improved, most disciplined students were rewarded for their effort and excellence. After the prize distribution ceremony, the girls exercised the option of taking a day off from the slopes to soak in the Swiss culture. A visit to the chocolate factory, museum and shopping centre was organised by Les Elfes.
Despite the rigour involved in skiing and the bleary-eyed morning, we learned to value time with Swiss precision (banking hours, mobile phone hours, no meal served till the whole Indian team was not present at the Dining room or if the dining hours were not observed).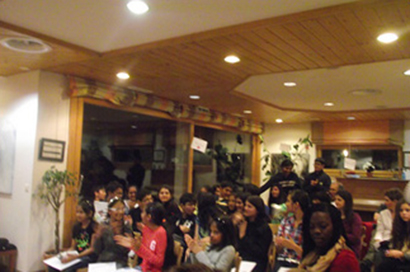 At the same time, we got a flavour of internationalism at the Chalet where we befriended and some were besotted with beautiful and handsome students from UAE, Egypt and USA.
We are sure that for every participant the whole Les Elves, Swiss experience from the departure to the arrival gates at Mumbai International airport was of fond memories which were made by the everlasting friendships, a greater sense of self-esteem, self-discipline and achievement. At the end of the day life is only about memories.
- Smiti Dani