Gothia Cup 2013

DAIS sent a team of 15 students for the Gothia Cup 2013 in Gothenburg, Sweden. Not only is
Gothia Cup
the world's biggest youth football tournament but it is also most international in spirit. Every year 1600 teams from 80 nations participate in this tournament. Our students played 4 matches:
Match 1: 1 - 1 against Mexico
Match 2: 5 - 0 against Sweden
Match 3: 5 - 1 against Norway
Match 4: 5 - 1 against USA
When our footballers were asked to analyse the result, they concluded that their skill-related fitness components were as good as any other team but they needed to work on their Health-related fitness components: Somatotype (Physically much smaller), Strength (Less lean muscle mass) and Stamina (Muscular & Cardiovascular).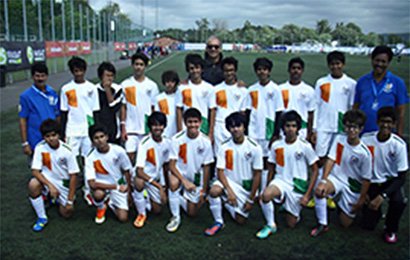 We believe that it is important to make every tournament a lifelong memory- a moment for everyone, a moment of harmony and fellowship. We wanted to create this very moment with the Gothia Opening Ceremony. Previous participants have compared it to an Olympic ceremony; the atmosphere surrounding the Opening of the Gothia Cup is electric, enough to make you shiver with excitement. It's a memory you'll remember and smile at for the rest of your life.
The opening ceremony is a show that takes about two hours. The presentation of the participating nations is a regular feature but it is usually other numbers that attracts the most appreciation --music, singing, dancing, fireworks, feelings and lots of fun. For us, it's about mixing and packaging these ingredients in the best possible way. And judging by the reactions of the audience we usually manage quite well.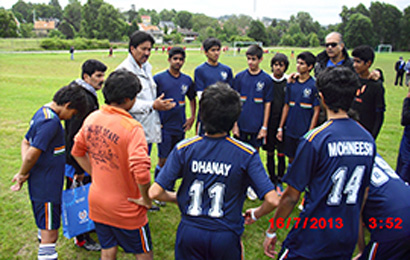 When the Gothia Opening Ceremony takes places, it seems that everybody is there to watch it. More than 50000 players, coaches, supporters and locals create a magical atmosphere at Ullevi Stadium. We have an audience that actually takes part in our show, singing and dancing. The fact that the audience is part of the show makes the ceremony an experience of great joy and togetherness. When we see that young people from all over the world can have fun and cooperate together, we feel proud. Gothia Cup is much more than football.