An Experience like none before
Every individual on this planet has nuanced and different views on almost everything, ranging from conflicts elevated to a global scale, to something as simplistic as the best hair product. Some of these perspectives and biases have been ingrained into our minds and bodies, by the communities we live in and the people we grow up with, to the point that it takes roots as a belief. Contrasting opinions naturally manifest themselves as conflict, and some of these conflicts have taken the global center stage, discussed in a variety of forums. Seeds of Peace is a unique organization that exposes you to people from distinct backgrounds and extremely contrasting beliefs. Interactions with such individuals allow you to break barriers and question the biases, without being self-conscious or afraid. However, the question arises...How do you create an atmosphere that allows you to achieve this?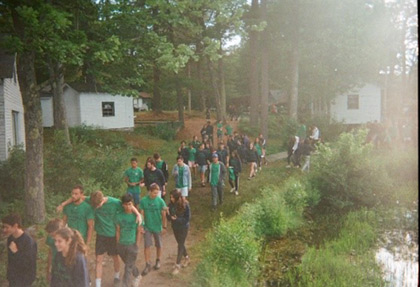 It's fairly simple. You invite around 180 teenagers from different regions of conflict all around the world, like Pakistan, India, Israel and Palestine, countries with polarized beliefs. They meet in the middle of the woods, on a sprawling field, near a vast scenic lake, in Otisfield, Maine, where they then spend the next 3 weeks living together, doing activities, playing sports and interacting with children from the supposed "other side". This forces you to be open and push yourself both mentally and emotionally, because sometimes you don't always hear what you want to, especially in dialogue. Dialogue, well, it means something different for each seed. But for us, maybe, it is a place where you are urged to be your authentic self, say what you want to and bring up difficult topics, that are often shoved under the carpet. It is the safe, encouraging and supportive space we often don't have or miss.

A typical day at Seeds of Peace would start with the Camp Director ringing the bell at 7:00 am to wake us up. By 7:30, we would all be seated on rows of benches facing Pleasant Lake for our morning line- up, where we would receive announcements about the various special events taking place that day. After line- up we would proceed to the dining hall for breakfast, which would usually be cereal, fruit, oatmeal and eggs or pancakes. Then we would have bunk cleanup, where we clean up our bunk and tidy it up, after which we had special activity, which could be a range of things from kayaking to making friendship bracelets. We would then have dialogue, only for one group (we were divided into 2 groups) while the others would play sports like softball and kickball. Lunch and two hours of relaxing would follow, the first hour being rest hour and the second a general swim where the girls and boys could get into the lake and splash around at their docks respectively. We would then have another dialogue for those who didn't have it in the morning while the other group would play and hone their artistic abilities. Following this we had dinner and evening activities which were a blast and included lip sync battles and talent shows! Then was half an hour to change and lights out! You may think this to be something boring, being repeated almost everyday for 3 weeks. But it really was the opposite. Each day was different, new and enriching, teaching us lessons and giving us new experiences that were unparalleled and beautiful. We would not trade even one of these days for something different because each one was so special.
In conclusion, seeds of peace, is an organization that caters to conflict resolution and the intermingling of cultures, to expose campers to a new, peaceful life. Well, seeds does exactly that, but also so much more. It means a lot to us, has done so much more for us, helped us meet people we formed lifelong relationships with, forced us to learn how to listen and taught us lessons that no textbook or classroom will ever be able to. It helped us understand that there is hope, however imperfect and cruel this world may be and this hope, it is something to hold onto and to fight for, however dark or dangerous something may seem. We cannot be more grateful to have been given this opportunity and urge every single aspiring teenager to apply for this life-changing program.
Well, I'll see you at the field I guess.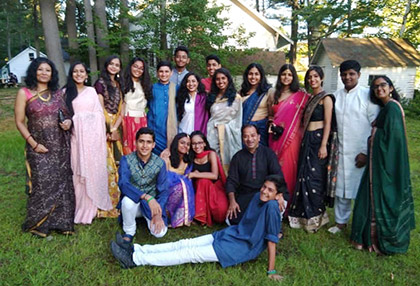 - Ananya Srinivasan (9B)
- Dev Mehta (10A)