DAIS scores at Robotex
Four of our Class 3 students, which formed Team Robotechies, comprising of Aarav Nair, Aarush Bharti, Avan Mehta and Purnaansh Patel, won second prize at the National Robotex Lego Line Following Competition held in Ahmedabad.
This was a two-tier competition with a qualifying regional championship conducted in Indore, Mumbai, Delhi, Rajkot and Ludhiana. 'Team Robotechies' qualified in the Mumbai regionals by securing second position. This was followed by their feat at the National Tournament amidst 18 teams from 8+ age category. The team built a robot using Lego Ev3 blocks, that won the Line Following challenge with high precision and high speed.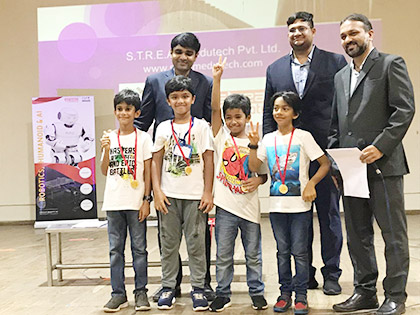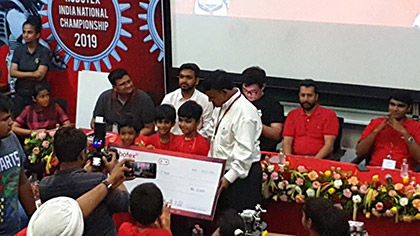 They will now represent India at Robotex Internationals 2019 to be held in Talinn, Estonia in November and December.