CLASS TRIP - 7
Educational trip to Nagothane
Students of Class 7 went on an educational class trip to Nagothane:
A PETROCHEMICALS TOWNSHIP- RELIANCE INDUSTRIES LIMITED.
At the Reliance Petrochemicals Township
Visits were arranged by the horticulture department to create awareness about Environment and Ecology amongst the school children during the trip to Reliance Industries Ltd, Nagothane Township. The activities organised were pertinent to what is being taught in the curriculum
The township has a large horticulture department that grows cut flowers in Poly houses under Nagothane agro-climatic conditions that cater to the domestic requirement of RIL –NMD. It demonstrates plastic culture application for growing cut flowers.
There were experts for explanations on Hi-Tech Floriculture, plant propagation techniques and plant identification during the visit to the nursery.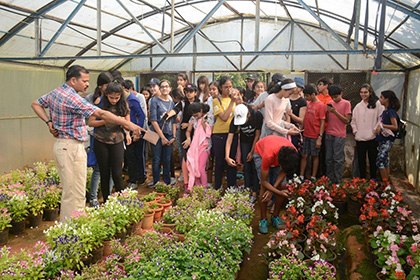 Children were given information on environment and ecology, biodiversity, water conservation techniques and their uses.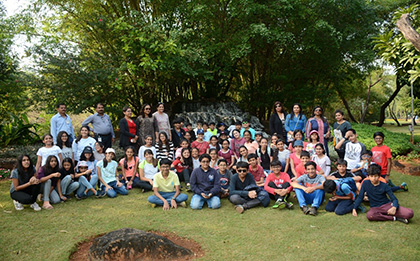 The township has sprawling cricket fields and huge sports grounds within the township .The students played a football match between the two classes.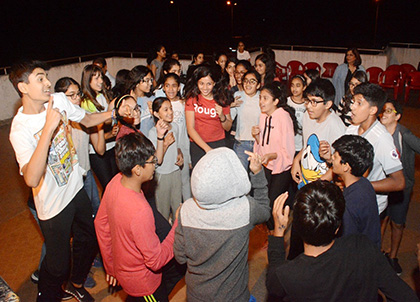 The visit to the Sculpture garden was the highlight of the trip.
Performances at night and swinging to the beat of lively music put everyone in an exuberant mood.
An Interactive quiz was conducted to round up all the activities.
The trip is a reminder to respect nature and its bounty. It helped to foster an understanding of relevant cultivation technology used to enhance productivity.