Class 5 Visit to Mani Bhavan
Students of Classes 5 A and B went on a field trip to Mani Bhavan on October 1, 2019. They spent 2 hours soaking in the ambience, his quotes, interesting information from the documents on display and rare photographs. It was fascinating for them to see the Charkha used by Gandhiji during his stay at Mani Bhavan. The graphic display of the important historical events during the Indian Freedom struggle using miniature dolls, was awe inspiring.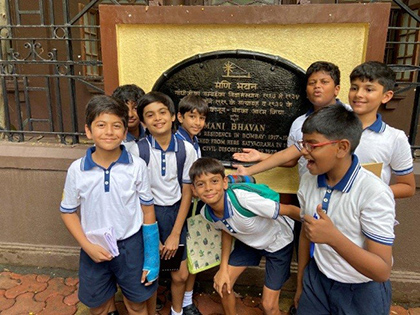 Though this was not their first visit to Mani Bhavan, the fifth graders agreed that each visit to the place rekindles nationalistic feelings and a sense of gratitude for the struggles and challenges faced by our leaders.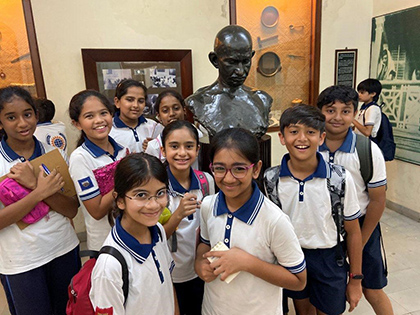 There was no doubt that all the 63 students came back with a sense of pride and belonging to the land where Mahatma Gandhi is the Father of the Nation!
Mani Bhavan is one of the few important places hallowed by Mahatma Gandhi's close association for about 12 years. Mumbai, which has always been in the forefront of the freedom struggle, attracted Gandhiji time and again. Some of the significant events that took place at Mani Bhavan were the boycotts and bonfires of foreign cloth on July 31, 1921.The Congress Working Committee met here on June 9, 1931 and decided to send Gandhiji as the sole representative of the Congress to the Round Table Conference in London.