CLASS 3 & 4
Edutainment at Inox Insignia
On 9th March, 2018, Classes 3 and 4 visited the newly instated Inox Insignia at Atria Mall, Worli. The short bus ride to the venue was excitable, as the children were filled with anticipation and expectation. We were welcomed by our gracious parent Ms. Ishita Jain, who took us on a tour of the place. We saw how a movie is projected on screen and we were explained how the digital projector has replaced the older ones. After some trivia on cinema, the children made their way into the theatres. They were to watch the movie 'Jumanji 2- Welcome to the Jungle', a 3D movie.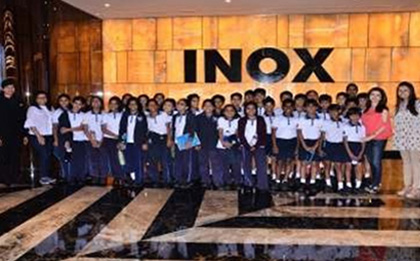 The first half of the movie had the children engrossed, as four teenagers are sucked into a magical video game, and the only way they can escape is to work together and overcome the obstacles to finish the game. Each of them also has special skills and weaknesses, which they must use to their advantage.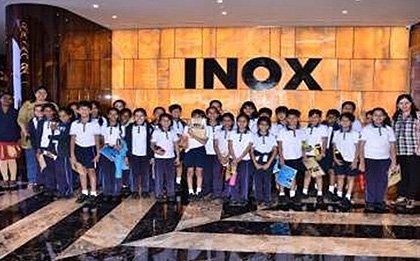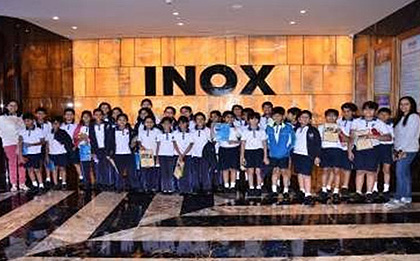 The children relished pizza, brownie, popcorn and juice during the interval; which was served in their seats. The second half was as gripping, complete with adventure and exploration. After the film, we clicked photographs with the Inox staff, and sadly made our way back to the buses. There was much discussion about the movie on the return journey, and before long we were at the school gates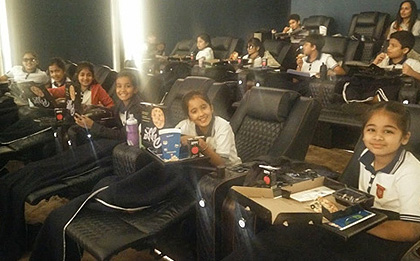 Movies are an integral part of a child's growth, as they can inspire creativity and refine the language. Movies generally have well-developed plots and inspiring characters with real life emotions and feelings, and they provide the perfect stimulus for a child's burgeoning curiosity. Our visit to Inox Insignia did exactly that, and the children returned to school happy and 'edutained'.