Class IV A Visits the St. Katherine's Orphanage
On the morning of 27th October 2018, our school planned to take Class 4A to an orphanage called 'St. Katherine's Home' located in Bandra West. I was thrilled, and so were my other classmates, as it was the first time for most of us. We discussed and wondered what it would be like to meet other kids. We planned a host of exciting things to do with them.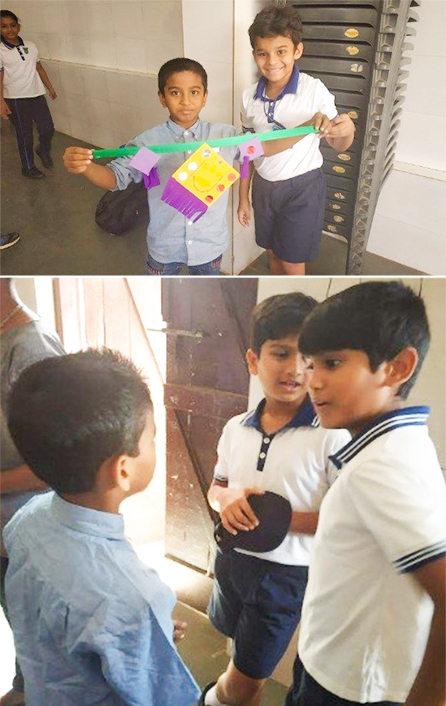 I felt a sense of peace and calm prevail over me as our class walked through the gates of the orphanage. Everything seem quiet and we were welcomed by Brother Joseph, who is the head in charge there and takes great pride in working and helping the kids at the Home. He spoke about the life of the inmates and the activities that the students were engaged in. We were surprised to hear that there were 70 orphans living at the Home and some more children came there as day students for schooling, as their parents can't afford it. We were told that there was no age bar for students to get an education and it was emphasized that the orphanage took care of all the needs for the development of the children. In addition to this, the orphanage also helps students to excel in non-academics. This enables the children to shine in fields that they are passionate about and make a mark worldwide. We visited the fabulous art gallery and the rooms where the children stayed. I felt a lump build up in my throat, as I noticed the neat shelves and the little space that each one had to themselves.
The highlight of the visit for all of us was 'mingling with the kids'. The kids greeted us warmly and entertained us by showcasing their talents. We played a football match in good spirit and realised the kids were unbeatable! From our side we helped them make colourful lanterns, sang and danced for them. We also donated some items of basic need to the orphanage.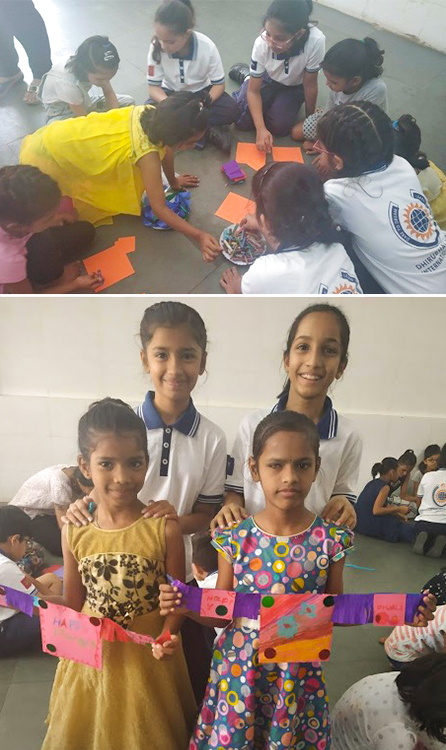 I left the orphanage with a heavy heart and mixed feelings. I was glad that the orphan kids are being taken care of so well, instead of being homeless. This trip was an eye opener for me and my friends. Since that day I value the things that I have in my life much more. I personally cannot imagine my life without the love and attention of my doting parents. However, I wish well for the little angels at the orphanage.
-Nimay Shah
4A