Visit to the Global Mill Passage School, Muktangan
On October 20th, Class 3 students visited the Global Mill Passage School, Muktangan, at Worli. This visit was part of the Social Service program of the primary school.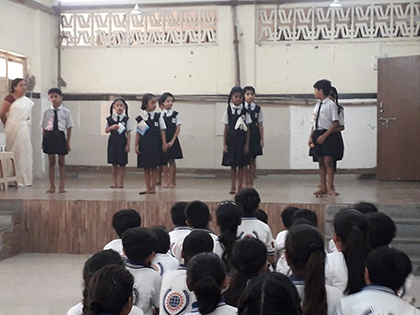 Muktangan follows an innovative model of education within the mainstream, in government schools, providing child-centered, inclusive English-medium schooling to underprivileged children in Mumbai. The students from the same communities are developed as teachers and as agents of change. Muktangan focuses on holistic development of the child. The project has a low-cost replicable model focused on "Education by the community; for the community." It provides professional training to women from the urban disadvantaged communities, to be skilled English medium school teachers.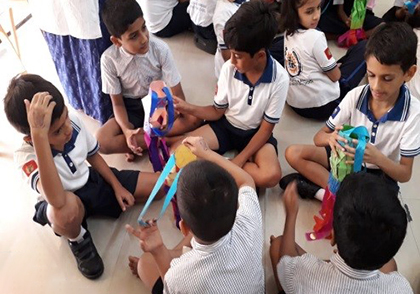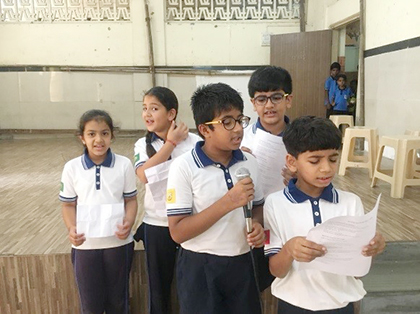 The students first assembled in the school community hall. Students of Class 3 of Muktangan welcomed us with songs. Following this, our students were involved in an activity which symbolised the philosophy of Muktangan. The students were next taken on a tour of the school premises and into the classrooms, giving them an opportunity to interact with the teachers and students of Muktangan. They also viewed a short video which satisfied their curiosity about Muktangan. Later our students presented a medley of songs. They invited their counterparts of Muktangan by handing out lyrics and making them sing along too. As a parting gift, our children gifted Diwali lanterns which they had made.
It was an indeed a fun-filled experience and a morning well-spent.