Chess win for Ria Sanghavi (3 B)
Ria Sanghvi of Class 3 B stood first in the U-8 Inter School Chess Championship open category. She scored 6.5 out of 7 i.e. won 6 and drew 1 out of 7 rounds.
---
DAIS scores in Online Chess
The first-ever edition of Aavhan IIT Bombay's Online Open Chess Tournament on International Chess Day saw a record-breaking 550+ participants from India, Russia, Peru, Philippines, Chile, Argentina, Bangladesh, Uzbekistan and Serbia making it India's biggest cash prize Online Chess Tournament. The tournament witnessed 15 Grandmasters, 17 International Masters and several other titled players battle for the coveted top spot.
DAIS students Rounaiv Rana of Class 4-B and Aditya Patil of Class 5-A participated in this mega event and bagged gold and bronze respectively in the U10 category.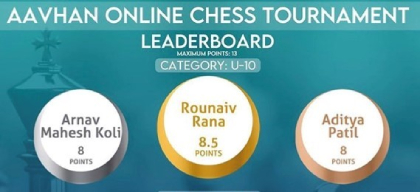 ---
At the 1st All India National Online Chess Championship 2020 on Lichess.com for school kid, a total of 1150 players participated.
Rounaiv Rana of Class 4-B played in the U-11 Open category representing DAIS and competed with 270 players from various schools of India.
He won second place with a fabulous score of 7.5/9 , a cash prize and E - Certificate signed by Maharashtra's first Grandmaster and Arjuna Awardee GM Pravin Thipsay.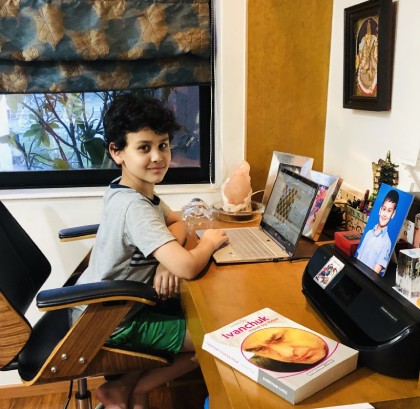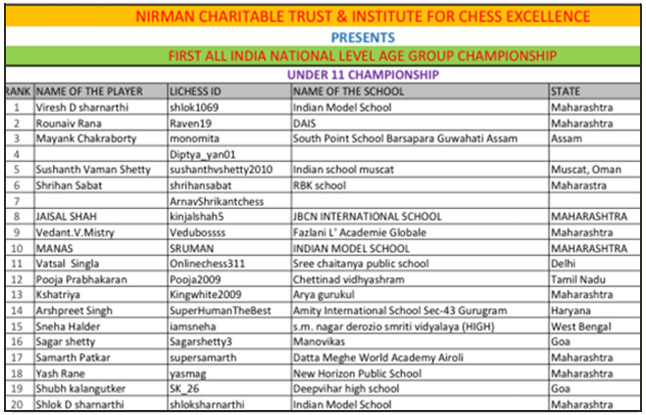 ---
Online Chess Champ
Ria Sanghavi of Class 3B, participated in many online chess tournaments and has secured second place in a couple of open tournaments in the under 11 and under 9 category and has been awarded prize money too.
She also participated in first AICF National online chess cup and secured a position in the top 10 in under-9 open category.
1st below 1800 Blitz Chess Tournament
---
Rounaiv Bags a String of Medals
Rounaiv Rana Class 3 B participated in various FIDE Chess tournaments across the country in the the last 2 months. His tally of medals is spectacular, showing his aptitude and passion for the game.
First place in U-9 Open and Rs.5000/- cash prize at KCS FIDE Udupi, Karnataka
Gold medal in U-9 at SS & SK Memorial Open FIDE Indore, Madhya Pradesh
Second place in U-9 in Maharashtra State Selection FIDE, Pune
First place in U-9 and cash prize of Rs.2200/- All India Open FIDE Raipur, Chhattisgarh
First Place in U-9 and cash prize of Rs.1000/- All India Open FIDE Faridabad, Haryana
18th Delhi GM Open 2020 – Gained 75 ELOs in this strong field
Way to go, Rounaiv!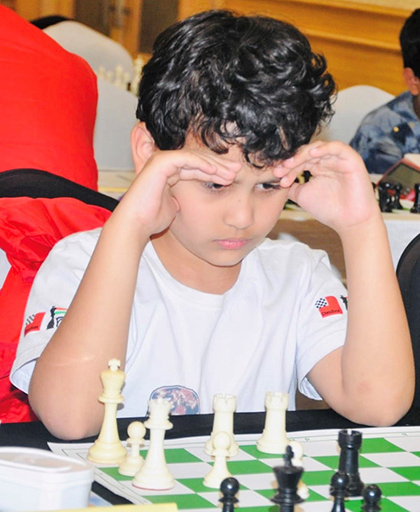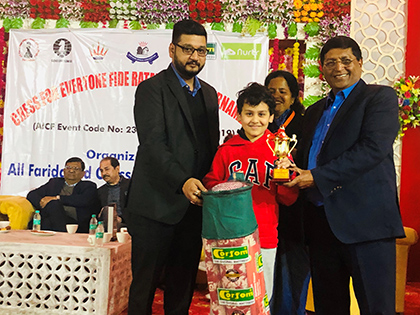 Rounaiv Rana Class 3 B participated in the MSDCA District Selection Chess Championship 2020 in the U-19 open category and won the 3rd place trophy. He was the youngest 9 player in that group and finished in the top 3. Well done, Rounaiv!
---
A Win for Ria
Ria Sanghavi of Class 2 B was awarded 1st place in the U-9 girls category at the Maharashtra State Open Rapid Chess Tournament.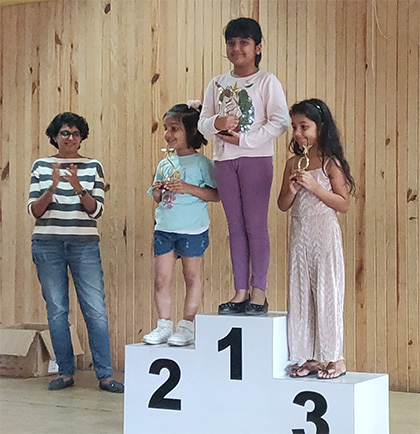 Ria Sanghavi of Class 2 B participated in the U-8 Open Chess Tournament and won first place after winning all the matches.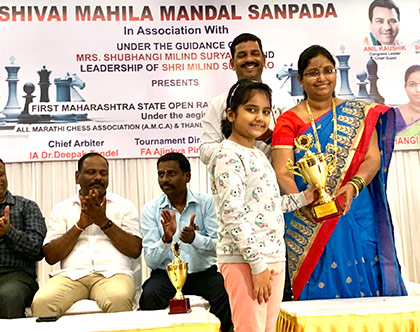 ---
Ria on a Roll
Ria Sanghavi of Class 2 B stood 1st in the 12th Inter School Premier League U-8 Girls Chess Tournament, winning all 4 matches she participated in.